Remembering open ground and stadium.
Loud applause and cheerful noise to hear.
Games, shows, fair, exhibitions, circus at random
Attracting populace throughout the year.

Memories of immense joy on childhood day
Moving in circular motion on swinging wheel.
Rustic village seller knew well to play
Flute violin in tune for kids to thrill.
Fair Ground and Stadium by Anusha Dutta
記得開放的場地和體育場。
聽著響亮的掌聲和歡快的聲音。
遊戲,展示,公平,展覽,和馬戲團
全年吸引著大眾。

童年時代的無限歡樂的記憶
在搖擺輪上向圓周滑行。
鄉村村莊的攤商知道玩得很好
長笛小提琴彈奏出孩子們的喜悅。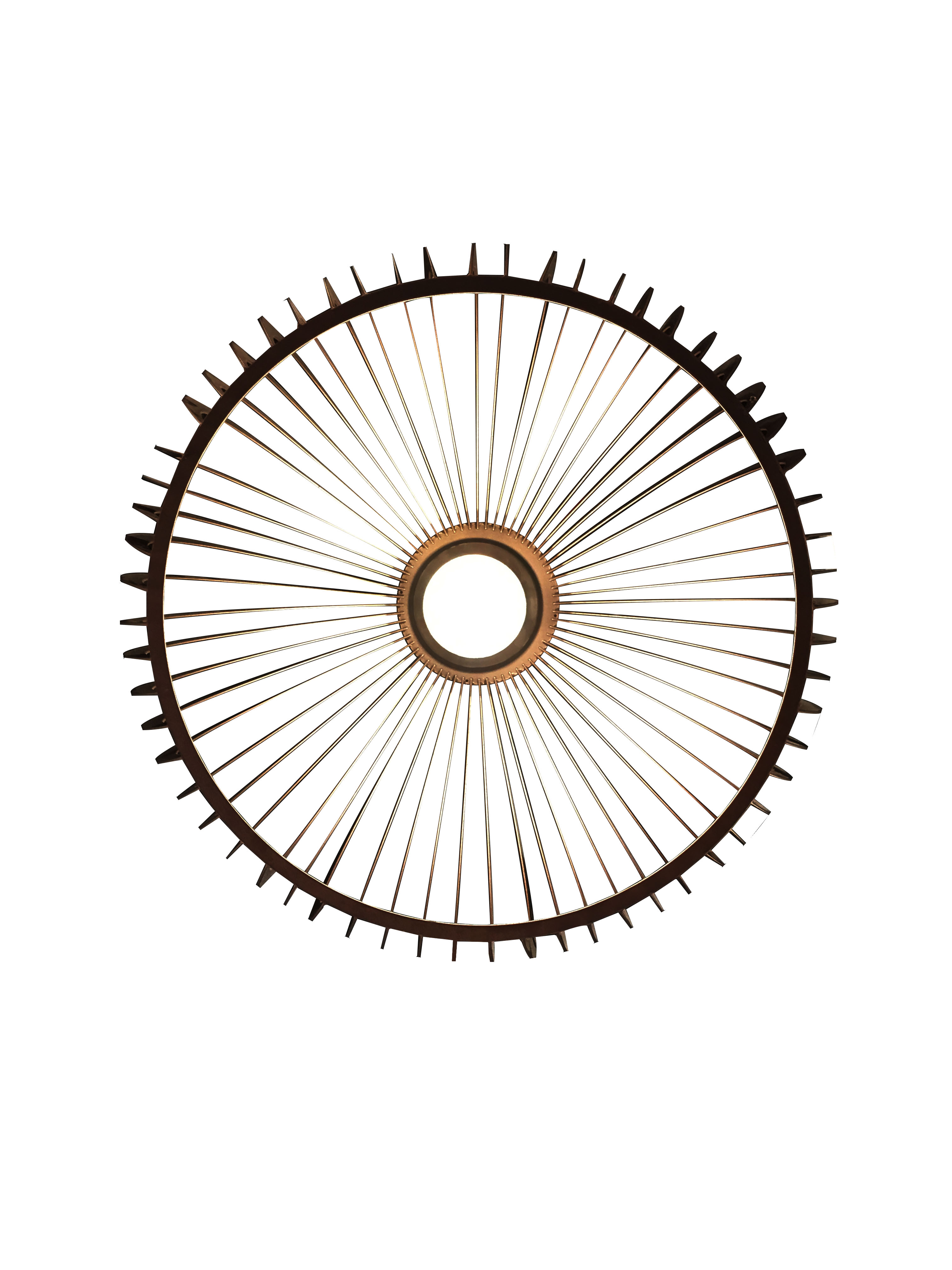 Description
PE53209BZ-38
Size: Ø 380 mm
Color: Bronze
Material: Metal
1x E27