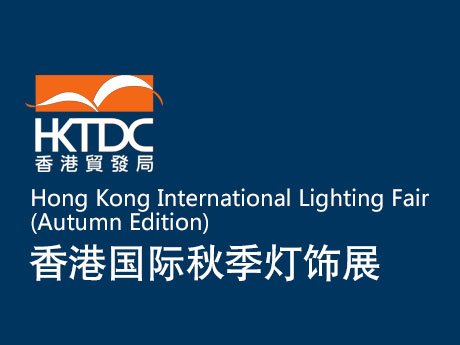 HKTDC Hong Kong International Lighting Fair 2017
雅馬克參加香港國際春季燈飾展
(Spring Edition) 2017 is a leading industry event which creates opportunities for participants to connect with buyers from all over the world. Its 2016 edition attracted nearly 20,000 buyers from 108 countries and regions, including such renowned names as TASCHIBRA (Brazil), Globe Electric Company Inc (Canada), B&Q China (the Chinese mainland), Moebel Rieger GmbH & Co. KG (Germany), Crompton Greaves Limited (India), Landmark Group (UAE), and EpiCentre K (Ukraine).
Organised by the Hong Kong Trade Development Council (HKTDC), the fair hosted more than 1,300 exhibitors in 2016. The fair's exhibitor profile represents the industry trends in lighting, such as energy-efficient products with a strong focus on LEDs and smart lighting solutions, the new frontier of lighting technology.
To draw maximum attention from buyers, exhibitors are grouped in thematic zones. For 2017 these include Advertising Display Lighting, Avenue of Chandeliers, Business of IP Zone, Commercial Lighting, Decorative Lighting, LED & Green Lighting, Lighting Accessories, Parts & Components, Outdoor Lighting, and Trade Service & Publications.
Hall of Aurora
is the perfect environment to attract buyers of branded collections. Your fellow exhibitors will be showing high quality, stylish lighting products and the space itself is decorated to a high standard.

LED & Green Lighting
is one of the fastest-growing sectors in the lighting industry, so grouping exhibitors of eco-friendly, energy-efficient products is highly effective.

World of Professional and Industrial Lighting
encompasses a variety of situation-specific lighting, providing a showcase for lighting for warehousing, stadiums and other commercial purposes, safety lighting and emergency lighting.

Avenue of Chandeliers
creates a stunning showplace for the chandelier lighting which is so desirable to buyers, not only retailers but also contractors outfitting hotels, restaurants, shopping malls, and other developments.

Advertising Display Lighting
offers a themed space for lighting products used for advertising, promotions or marketing purposes.